"Not all VEIN DOCTORS are the same!"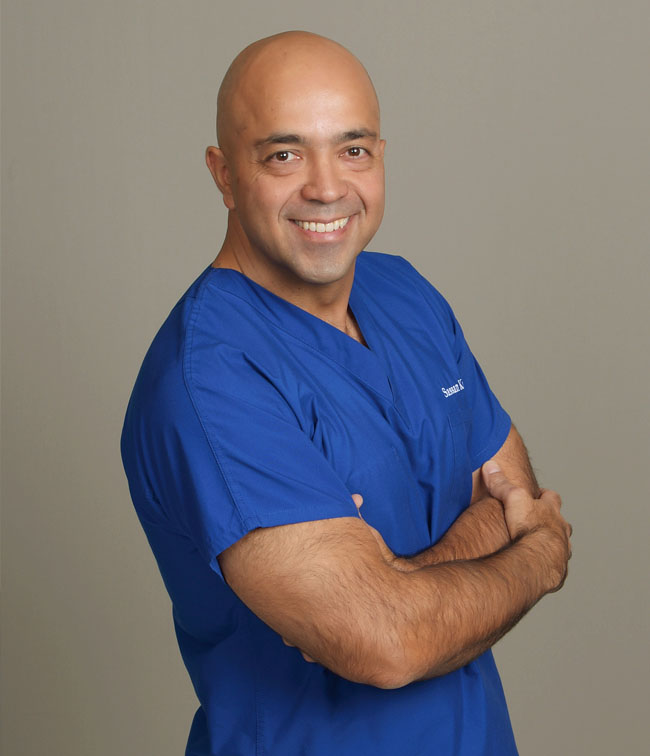 "I welcome patients to my practice with the understanding that your comfort and health is my top priority. I am here to gain your trust and confidence in making the right decision about your treatment."
International Journal of Vascular Surgery and Medicine
Study featuring Dr. Kaveh, M.D.  •  Click to Read
Alpha Vein Clinic & Alpha Medical Aesthetics - Las Vegas, Nevada
Dr. Sassan Kaveh M.D.
Dr. Sassan Kaveh is recognized as a leading vein doctor in Las Vegas, NV — with over 22 years of experience. Dr. Kaveh is specialized in internal medicine practice with certification in endovascular radio frequency ablation. He is also one of the ONLY physicians in Nevada who is trained to perform all three of these procedures: Radio Frequency Ablation, ClariVein® Ablation, and the VenaSeal™ Closure System.
Dr. Kaveh is not only our team leader and a world renowned doctor, but he is also very friendly and has a great sense of humor. He is an avid athlete who partakes in sports such as biking, weight lifting and skiing. He used to also play racquetball, soccer, and water polo. In fact he played these sports for the very first college he attended which was the college of Marin (COM) in Kentfield, California.
Marin is where his medical schooling had begun in 1982, which was followed by 15 more years of schooling. He attended such facilities at the Albert Szent-Gyorgyi Medical University in Hungary, where he became an M.D. then started his residency at Internal Medicine Residency, University of Nevada, Reno School of Medicine.
He has worked in many emergency rooms throughout our beloved state finally having found a place here at the Alpha Vein Clinic where he has been since 2002. He got married on Dec. of 2016 to the love of his life (Maryam) and has now two kids that he is so proud of (Daniel and Ashton)!
With numerous licenses, certifications, and even awards and publications — Dr. Kaveh is definitely the vein doctor of choice in Las Vegas. Let him evaluate your symptoms and determine which treatment is right for you. Our clinic offers the latest and minimally invasive treatments and we also have the new VenaSeal procedure to make vein treatment simple and pain free. It is covered by most major medical insurance carriers. Call our office today and take your first step to healthier legs!
View Patient Testimonials
Explore Your Options
We Offer A Variety of Vein Treatments
We rely on the latest technology to provide you options that suit your symptoms. Today, there are a number of minimally invasive treatment options that are covered by many insurance plans. While treatments like compression stockings are often first prescribed to manage symptoms, there are a variety of treatments that can actually treat the diseased veins to eliminate varicose veins, improve your quality of life and halt the progression of CVI.
The Most Interesting Internist in The World
The #1 Vein Doctor in Las Vegas