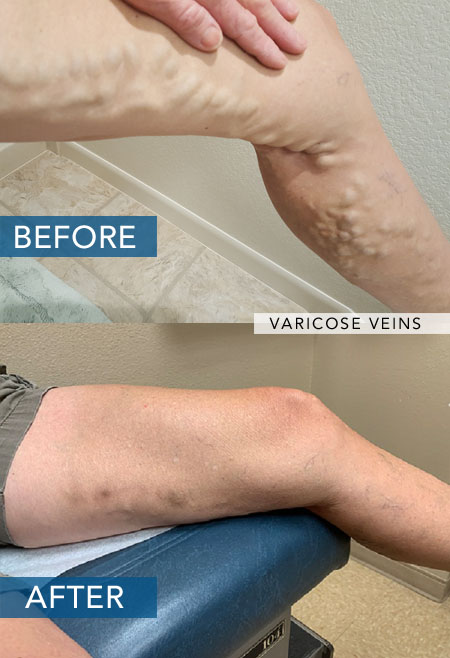 Seal Diseased Veins Shut!
RadioFrequency Ablation in Las Vegas
The RadioFrequency Ablation or Venefit™ procedure is a minimally invasive treatment for varicose veins and Chronic Venous Insufficiency (CVI). Dr. Kaveh is a specially trained Las Vegas vein doctor who can help alleviate symptoms related to varicose veins using this procedure.
In this treatment, Dr. Kaveh inserts a Covidien ClosureFast™, Endovenous Radiofrequency Ablation (RFA) catheter to collapse and close enlarged leg veins. After the vein is sealed shut, blood then naturally re-routes to healthy veins.
The RF Ablation procedure eliminates the need for groin surgery and general anesthesia. The procedure also results in little to no scarring and is one of the least painful options for vein treatment. Doctor Kaveh and the staff at our Las Vegas Vein Clinic welcome you to our offices and hope we can be of service.
The RF Ablation Procedure
The ClosureFast™ catheter is inserted into the vein through a tiny incision below the knee. Guided by ultrasound imaging, the physician treats a 7 cm segment of vein with a 20-second burst of radiofrequency energy, causing the vessel to shrink around the catheter. The physician withdraws the catheter, treating each segment until the entire length of the vein has been sealed. An average 45 cm length vein can be treated in this manner in just three to five minutes.
Unlike painful vein stripping surgery or laser ablation, the catheter delivers uniform, consistent heat to each segment and temperatures do not exceed 120°C. As a result, the VeneFit procedure causes less bruising and allows for rapid patient relief and recovery. The VeneFit procedure is commonly performed in an office or an outpatient setting and is covered by most health insurances in the United States and in several countries in Europe.
View Patient Testimonials
A Virtually Painless Experience
Less Pain. Less Bruising. Faster RECOVERY.
The 2009 RECOVERY Study compared the experience of patients treated with Radio Frequency Ablation (RFA), and patients treated with a standard 980 nm laser. The study demonstrated:
Less pain, bruising, and complications with the ClosureFast™ catheter.
Up to four times faster improvement in a patient's quality of life with the (RFA) ClosureFast™ catheter.
"Other studies have shown that patients receiving the RF Ablation procedure return to normal activity and work significantly faster than those undergoing vein stripping."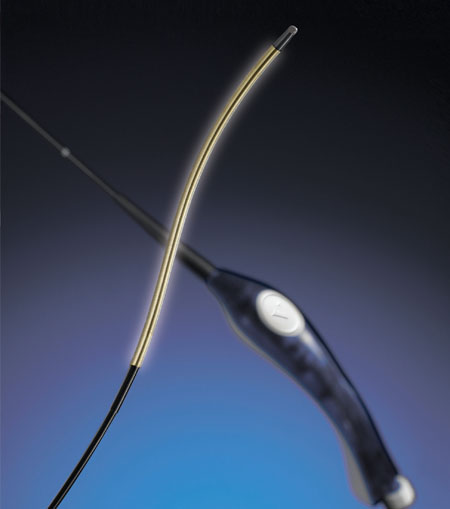 Tried and Tested Amongst Leading Vein Doctors
With excellent clinical outcomes, the ClosureFast™ catheter has been shown in a prospective, international multi-center study to be 93% effective at three years, from initial vein treatment.
"Our RFA procedure is performed as a medical necessity, as diagnosed by a trained vein specialist. It is not a direct treatment for spider veins or cosmetic issues, however the successful treatment of Chronic Vein Insufficiency, produces significant cosmetic improvements."
Potential Side Effects
Although Radio Frequency Ablation of the veins is considered to be a very safe procedure — this, like any other procedure, may have some potential risks, which we aim to minimize.
The most serious complication is a type of blood clot called Deep Venous Thrombosis (DVT). However, since this is a known phenomenon, we have a number of preventive steps that significantly minimize these risks.
"Other less serious, but potential risks include: cellulitis/infection, skin burn, some blood loss, bruising, mild pain, and numbness/tingling in the treated area. Although rare, we still like to discuss these potential side effects with patients before treatment."
Local Clinic
Alpha Vein Clinic is conveniently located in Las Vegas, Nevada
New Technology
We utilize the latest in vein technology and advances

Complete Care
From beginning to end we provide complete patient care

Experience
Dr. Kaveh brings over 22 years of experience to his practice

Helpful Staff
Our experienced and helpful staff is here to serve you
Consultations
Come in today for a no-pressure office consultation